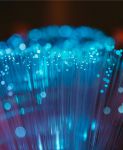 Features
A system that complements the existing infringement lifecycle,

A highly configurable system that is adjusted to the needs of clients,

Full integration available with our infringement management solutions,

Implementation in the sixty day period prior to lodgement of outstanding infringements,

Automated SMS reminders, phone calls, emails and letters,

Sourcing customer contact details from industry leading public data providers,

Detailed analytics for daily and long-term trend analysis.
Community Centric
Proactive community engagement and customer centric approach,

Personalised communication regarding the outstanding infringement,

Facilitation of payments, extension of time and payment plan requests,

Fully compliant with all legislative requirements,

Comprehensive reporting on all activities and customer interactions.
Benefits
The benefits of DCA Reminder Services are
Improved customer experience as our proactive approach assists customers in avoiding unnecessary additional fees,

Increased infringement recovery means we can achieve in excess of 20% increase in infringements recovered, resulting in more revenue sooner,

Reduced lodgements and the administrative effort needed to deal with payment after lodgement.
Change the way you manage infringements
Find out more about offering your community IMaaS Reminder Services