Wayfinding & Mobile Payment Technology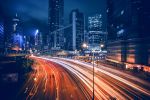 Make cities work with PayStay
Wayfinding & Mobile Payment Technology
DCA are proud developers of PayStay which is Australia's leading pay-by-phone solution.
PayStay is our community-centric smartphone application that allows drivers to search parking availability by time restriction, price and location and digitally pay for their parking. PayStay also guides users to vacant parking spaces using their smartphone's mapping system.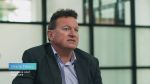 PayStay
For Council
For Council, PayStay can be connected to real-time Sentinel sensors. The data and insights that arise from this connection makes a real impact on parking, transit and the community's carbon footprint.  PayStay also integrates seamlessly with DCA's PinForce Mobile application, providing parking officers with a single tool to track parking and payment. This means officers can have the latest information at their fingertips, greatly reducing errors and administration costs.
PayStay delivers a smarter future for cities.
Manage Demand
By managing parking demand and supply in an effective manner, Council can address parking resource allocation, traffic congestion, pollutant levels, community productivity and improve community quality of life.
Market Leaders
PayStay is market-leading for these five reasons
It is an established product, adapted for Australian conditions.

A range of easy-to-use payment options encourages user uptake.

It is developed, supported and hosted locally by an innovative company with extensive experience in parking management solutions.

PCI-DSS Certified, Merchant and Service Provider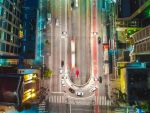 Download Fact Sheet
PayStay makes life
easier for everyone
PayStay is Australia's leading pay-by-phone application and its success can be attributed to its ease of use, For Council and the community
PayStay wayfinding and digital payment
Leave your details here to find out how PayStay can transform your community.