DCA
Data-Driven Loyalty
As the official data partner to the Australian Loyalty Association, we unlock the potential in your data.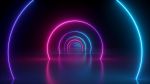 Case Study: Enhanced Segmentation for a Seamless Experience
Download the case study to discover how Viva Energy Retail applied high-value behavioural research to customer and prospect records, assigning predictive segmentation without labour-intensive surveys.
Your Data Partner
DCA are proud to be the official data partner of the Australian Loyalty Association. With over 20 years experience in the industry, we understand the challenges and create solutions that scale to suit organisations of all sizes.
"The team's ability to design and implement innovative solutions to a range of challenges, like creating single member views and meeting the highest standards of data governance, positions them as the ideal partner for our member network."
Sarah Richardson
Chair, Australian Loyalty Association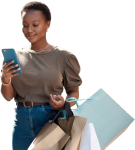 Ready to discover how data can drive success?
Fill out the form below for a free, zero obligation chat with our experts.