DCA
DataICA for Trustworthy Data
Safeguard your data with DCA's Integrated Cloud Automation cleansing solution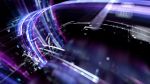 Feature-Rich
Our intelligent, automated solution ensures your data is trustworthy all day every day, notifies you of potential issues, and facilitates best-practice data governance to keep your important information safe for years to come. When you have clean, verified, deduplicated, and high-quality data, you get stronger ROI, more efficient teams, and better campaign outcomes.
Trusted Partners
DCA is the trusted data partner for Australian organisations across retail, automotive, finance, government, nonprofit and more. We partner with Australia Post and the Australian Government for validation services, and our PCI-DSS certified cloud infrastructure is located in Melbourne and Sydney to maintain data sovereignty.
Any Data, Any System
DataICA is fully automated and connects to any CRM. We create your ideal DataICA environment to cleanse, deduplicate, verify, validate, and more without time-consuming manual processes. Find out how automated cleansing saved Austin Health 3 hours every week.
Start your data-driven journey today
Automated Solutions for Every Industry
Do you have a platform that keeps your data clean?
Do you have the skills to identify dirty data?
Can you trust the data in all your systems?
DataICA provides the connected platform, the expert skills, and the high-quality data you need to execute key functions across marketing, sales, and operations. Cost effective and hassle-free, DataICA ensures your organisation is supported by trustworthy data.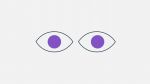 What's the real cost of dirty data?
Click below to find out how much poor data quality could be costing your organisation.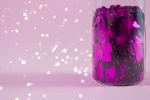 Fundraising Specialists
The DCA team have worked with fundraisers for over 20 years, and our team understands the unique challenges faced by industry professionals. Our automated data cleansing is scalable to suit fundraisers of all sizes, ensuring the data you use is accurate, clean, and trustworthy when you need it. DCA are also proud to be a Fundraising Institute of Australia (FIA) National Sponsor and an adherent to the FIA Code of Conduct. 
DataICA is a fundraising-first solution, designed and managed by Australia's premier fundraising data partner.
Business Experts
With over 20 years' experience across government, retail, professional services, manufacturing, technology, transportation, and more, the DCA team are experts at delivering scalable data solutions in every industry. We work with data from any system, transforming it into a trustworthy resource your organisation can use to drive higher ROI and reduce costs.
From ensuring contact details are correct for more effective marketing campaigns to automated deduplication for sales pipeline efficiency, DataICA does all the heavy lifting for you.