Data Enhancements for Fundraisers
Find out how DCA helped CARE Australia drive stronger fundraising outcomes through better data management.
Ready to enhance your fundraising?
Fill out this form and one of our fundraising data experts will be in touch for a free, no-obligation consultation.
Fundraising data partner
The DCA team have worked with fundraisers for over 20 years, and our team understands the unique challenges faced by industry professionals. Our solutions scale to suit fundraisers of all sizes, enabling data-driven success across all facets of your organisation. DCA are also proud to be a Fundraising Institute of Australia (FIA) National Sponsor and an adherent to the FIA Code of Conduct. Talk to us about your data needs today
"Interactions with DCA have always been really positive and professional, and the individuals we've had involved have set the standard for customer care. DCA know what they're doing."
David Overend
CIO Oxfam Australia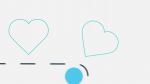 Sign up to our newsletter for more fundraising case studies.
Get case studies, whitepaper, tips, tricks and more delivered directly to your inbox with the Data Services newsletter.