DCA
Don't shoot in the dark
Book a free no obligation consultation with business intelligence experts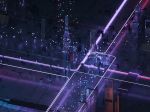 Make more informed business decisions
Achieve your business objectives by leveraging verified, well analysed data. DCA's team of business intelligence and data analytics experts can provide a fully managed business intelligence and real time analytics service.
As a leading, technology agnostic, data analytics company we have access to a vast array of predictive analytics tools. We help you implement the right reporting tools and understand how to analyse and measure data accurately.
Discover how to save time and make more informed decisions. Book a free consultation today.