DCA
Data Drives your CRM
Safeguard your investment, book a free, no obligation Data Quality Health Check today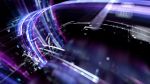 Data Quality
Data quality management is key to the success of your CRM operations. Poor data quality, erroneous data, duplication, missing customer information and other errors undermine even the best marketing efforts. DCA Data Services are experts in data cleansing, data management and data enrichment.
Future Proof Data Quality
Just like your customers data is forever changing. DCA Data Services data quality experts implement a data quality framework aligning your organisational priorities for your CRM and data quality goals. The result is improved customer service, sales effectiveness and marketing ROI.
Data Health Check
Book a free no obligation initial consultation where our data management experts will make an initial assessment of your data quality. They'll take the time to understand your objectives and determine your suitability for data cleansing, data enrichment and supporting data services.