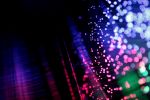 The right expertise
DCA Data Migration has the expertise you need to ensure your data migration goes to plan. Whether you're upgrading from legacy systems, moving CRMs or ERPs, are merging with another business, implementing a new application, or making the move to the cloud, the DCA team are the data partners you need.
Continuous Improvement
After we have successfully migrated your data, DCA can further safeguard your investment in new marketing tools by continuously refining data quality. Our expert team can ensure your marketing efforts are as efficient as possible by ensuring you have access to the most robust data at all times.
Benefits
Benefits of DCA expert data migration includes:
Clear visibility of transition between your legacy and new solutions,
High quality data for optimised leads, better lead routing, scoring and segmentation,
Continuous delivery of accurate data post migration,
Projects delivered on time,
Costs and risk lowered.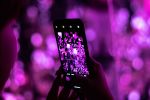 Would you like to know more about Data Migration?
Leave your details and our data specialists will be in contact