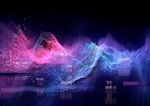 Everything you need to move data from one place to another.
Database Consultants Australia's data experts manage everything from the initial consultation, best practice migration strategy documents, and business rules design, right through to the actual heavy lifting of ETL data migrations. DCA's tailored solutions ensure you get the services you need, on time and in budget.
Hassle-free and seamless, DCA data migrations drive your business further, sooner.
Contact our data specialists today for a free consultation.
DCA are technology and system agnostic.
We work with any data and technology stack, in any system, with expertise across legacy system migrations, achieving a single customer view, migrating data to the cloud, and much more. All data migration services are undertaken from our headquarters in Melbourne, Australia, and your DCA team is always just a phone-call away.
Find out more about what a DCA data migration looks like by downloading our Fact Sheet.
Are you from a charity or other non-profit organisation?
DCA has worked with Australian and New Zealand fundraising organisations for over 20 years, and we pride ourselves on being a data partner who cares, with special non-profit rates and a deep understanding of the unique problems faced by Not for Profits.
Download the case study to find out how we helped UnitingCare transform the way they manage their valuable donor data.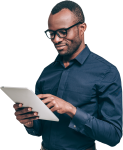 ADMA
Marketing Experts
DCA complies with the ADMA Code of Practice in the delivery of our data services for direct marketing.
Salesforce
Certified Consultants
DCA have Salesforce Certified Consultants experienced in data migrations, consolidations, data quality, creating data process rules and mapping across multiple databases and data sources.
Microsoft
Gold Partner
DCA has been a Microsoft Gold Certified Partner since 2009 in recognition of DCA's highest level of competence and expertise with Microsoft technologies in a variety of areas.