Build stronger supporter relationships
Data cleansing, system migrations, donations processing, NFP analytics, and more.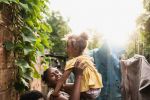 Data Services
We offer the full depth of NFP data services including;
Fundraising platform migrations
Verify, cleanse, and de-dupe
Enhanced analytics for fundraisers
Online donations processing
We are Saleforce Certified Consultants and Microsoft Gold partners, with technology-agnostic consultants who work with every CRM and donor management system.
Increase Donor Engagement
Everything our NFP data experts do is aimed at driving stronger, lasting donor engagement. Improving the customer-donor experience with charity marketing strategies that drive better engagement and ultimately more successful fundraising for your organisation. From donor software migrations to receiving donations online, we do the heavy lifting so you can focus on your core functions as fundraisers.
Fundraising Case Studies
We work with not for profit and fundraising organisations of all shapes and sizes.  View the below case studies and find out how we've helped these two Australian nonprofits.
Data is at the heart of the donor journey, supporting exceptional experiences and efficient fundraising processes. This paper has divided the donor journey into four distinct phases, each of which featuring the importance of best-practice data management.
Download The Supporter Journey Whitepaper
Fundraising data partner
The DCA team have worked with fundraisers for over 20 years, and our team understands the unique challenges faced by industry professionals. Our solutions scale to suit fundraisers of all sizes, enabling data-driven success across all facets of your organisation. DCA are also proud to be a Fundraising Institute of Australia (FIA) National Sponsor and an adherent to the FIA Code of Conduct. Talk to us about your data needs today
"Interactions with DCA have always been really positive and professional, and the individuals we've had involved have set the standard for customer care. DCA know what they're doing."
David Overend
CIO Oxfam Australia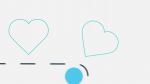 Discover Better Fundraising Outcomes
Fill out this form and one of our data-driven fundraising experts will be in touch.