DCA
Ensure your customer is the centre of your strategy
Book a free omni-channel consultation with our marketing data experts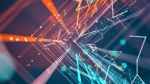 Successful marketing campaigns
Ensure marketing success and drive ROI with DCA's data-driven marketing campaigns. Our integrated campaigns ensure you have a single view of your customer across all channels and avenues of purchase, giving you the power to reach the right customer, with the right message, on the right platform.
Scale your marketing
DCA's marketing service grows with you. From driving success for a single, business-critical campaign to developing a data-driven marketing strategy encompassing the full customer life-cycle – from lead to loyalist, DCA is here to help.
Data-Driven Marketing for Every Campaign
– SMS campaigns to checked, valid numbers
– Email marketing for organisations of all sizes
– Automation including customer journeys
– Direct mail with end-to-end management
– Telemarketing from our Melbourne call center
– Competitions targeting your ideal customers