DCA
Ensure your customer is the centre of your strategy
Book a free omni-channel consultation with our marketing data experts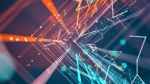 Integrated marketing
Are you offering your customers and integrated experience? From shopping online on a desktop or mobile device, via phone, social media campaigns or in a brick-and-mortar store, DCA's services can help you make the experience seamless.
Scale your marketing
Scale your marketing efforts with an integrated marketing campaign. DCA can assist you with digital marketing campaigns, email marketing campaigns, sms marketing and become an integral part of your marketing efforts.