DCA
Stress-Free Seasonal Appeals
Reduce costs, avoid wasted spend, improve ROI, and discover more efficient processes.
Donor Data Cleanse
Deduplicate donor records to ensure your team have the most up to date information. Check whether supporters have moved to reduce return-to-sender mail packs, then append a DPID for streamlined processing. Check emails for potential bounces, before you send your big campaign. Make sure donor phone numbers are correct and in service to save your contact centre time. Crosscheck against the official Australian Death Check and be proactive and empathetic at the time of year when it matters most.
Supporter Profiling
Segment your donor database to make sure you're sending the right message to the right people. Sort your supporters by income, previous campaign engagement, demographics, lifestyle, and geographic profiles and tailor your messaging accordingly. When the campaign is over, get a clear picture of your success in one easy-to-use dashboard – no more spreadsheets, just actionable and meaningful supporter insights.
Donations Processing
Make sure you can scale with demand with end-to-end donations processing including:
Mail redirection
End-to-end processing of all donations
Direct deposit banking
Updating donor records in your CRM
Reporting
Donor communications
DCA's donations processing solutions protect your fundraising activities throughout the donor journey.
Get Your Free National Change of Address Report
Safeguard your seasonal appeal with a free Australia Post NCOA report to discover how many of your supporters have moved house.
Fundraising data partner
The DCA team have worked with fundraisers for over 20 years, and our team understands the unique challenges faced by industry professionals. Our solutions scale to suit fundraisers of all sizes, enabling data-driven success across all facets of your organisation. DCA are also proud to be a Fundraising Institute of Australia (FIA) National Sponsor and an adherent to the FIA Code of Conduct. Talk to us about your data needs today
"Interactions with DCA have always been really positive and professional, and the individuals we've had involved have set the standard for customer care. DCA know what they're doing."
David Overend
CIO Oxfam Australia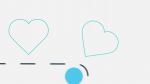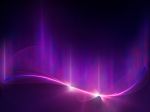 Find Out More
Discover more information about the key services we offer for Christmas appeals.
Ready to get started? Good news – you can kickstart your Christmas campaign optimisation right now with expert tips from our fundraising data specialists. We've taken real examples we've encountered in Australian fundraising organisations to illustrate what you need to know before your campaign begins, while it's in progress, and after it's complete. Ensure your team are equipped to deliver exceptional supporter experiences during the busiest time of the year.
Download now.