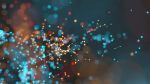 News
2019 ResearchMaster Award for Excellence
2019 ATEM/Campus Morning Mail Best Practice Awards. Congratulations Victoria University Melbourne. The 2019 ResearchMaster Award for Excellence in Research Management was awarded to the VU Model Strategy Team, Victoria University.
Read More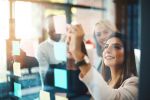 ResearchMaster's QPR Sponsorship 2018 winner announced
News
Congratulations to Kristin Edwards from James Cook University who is this year's winner of the ResearchMaster QPR Conference Student Sponsorship. Quality in Postgraduate Research (QPR) is the world's biggest and longest-standing conference on doctoral education.