ResearchMaster QPR 2020 entries have now closed.
The winner will be announced on Monday March 16th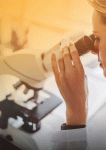 QPR 2020 including travel & accommodation
The 14th biennial Quality in Postgraduate Research (QPR) Conference takes place 21-23 of April 2020. This year's conference is on the theme of 'Success in doctoral education: perspectives on research training'.
ResearchMaster is sponsoring the attendance of one postgraduate student to this conference, a package which includes not just the conference registration but also travel and accommodation.
Modern doctoral research
Contributors are invited to present on such topics as how to define and measure success in doctoral education, what factors and determinants lead to success, and how postgraduate students are navigating questions of power, globalisation, equality and personal wellbeing in the modern doctoral research space. More information on the conference theme, guidelines and keynote speakers is available at qpr.edu.au.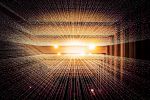 Hosted by University of Adelaide
The conference is hosted at the University of Adelaide's National Wine Centre, the national showcase for the Australian wine industry. It boasts state-of-the-art technical and audio-visual equipment, beautiful function venues, and award-winning catering. It is located in the picturesque Adelaide Botanic Garden.
Your chance to secure a place
This is an invaluable chance for any postgraduate student currently enrolled in study at an Australian or New Zealand university to discover alternative perspectives on doctoral education through discussion and take advantage of the opportunities for networking and professional development.
Applications close Friday 6th March 2020. Only students currently enrolled in postgraduate study in an Australian or New Zealand university are eligible to apply.