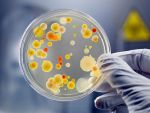 ResearchMaster
Ethics Management
Ethics Management is often a matter of managing complex information workflow. The challenge in getting the workflow right cannot be underestimated. Keeping the information, forms and communication flowing at the right pace for Human, Animal and Biosafety applications, reviews, approvals, and renewals requires a system that balances data, workflow and communication between multiple parties.
ResearchMaster's comprehensive Ethics Management Solution provides a complete data solution for tracking and managing all of your ethics related information. Our system can be configured to suit your requirements and the online nature of the tool eliminates paper forms, allowing researchers and reviewers to access applications from anywhere. This means communication flows more easily as both parties can fully track any changes to applications over time.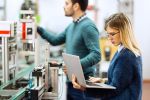 Ethics Management
Our configurable Ethics Management Solution delivers
The ability to easily capture and track management of all Human, Animal & Biosafety applications and approvals,
Minimal administration time with pre-populated applications from existing data and linked applications and approvals to related projects, contracts and candidates,
The ability to configure applications so that decision making, and routes can be automated based on the provided answers,
Efficient and well-managed committee meetings by using our tools that allow applications assigned to meetings, online review creations, agenda and minutes generation, committee member communication management and reporting outcomes.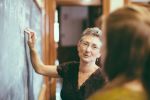 Ethics Management
Get in touch to learn more about Ethics Management
Speak to a ResearchMaster expert