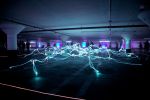 Features
DCA ePermits features includes
Integration with your website, PayStay digital payment and way-finding applications, and DCA City Analytics,

Permit details are accessible via API to PinForce preventing infringements from being incorrectly issued to valid permit holder,

A community self-service portal,

Management of any parking permit type: Residential & ACROD, parking, special events, visitors, bus parking and more,

Ability to fully automate eligibility criteria and approval,

Option to be operated by internal staff or outsource the full permit operation,

Detailed accurate analytics on permits issued.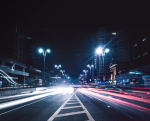 Benefits
DCA ePermits benefits includes
Enhanced client decision-making in relation to permit strategies via access to real time reporting and data on-demand,

Significantly reduces administration burden and reduce the delays in permit application processing,

Cost savings from a reduction in the use of physical resources such as paper, consumables and logistics,

Optimised processing from automation and workflow practices,

Better decision-making by officers in the field through access to real-time ePermit data.
Better for the Community
DCA ePermits offers the community
Greater protection against permit misuse, making parking more equitable for genuine permit holders,

Options for no tech, low tech and high tech customers ensure no member of the community is disadvantaged,

Improved certainty for customers through real-time status updates via the self-service portal on permit application progress,

Greater flexibility for end-users to apply, renew and manage their permits via several channels.
Download Case Study
Find out more about the ePermits journey