APAC Corporate Intelligence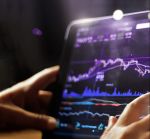 Marketbase Intelligence Tool.
Free Trial
Sign up today for a 7-day free trial of our most popular way to get corporate data – the self-service Marketbase tool. Use the intuitive filters to search millions of records in our database and use the results right away.
Market Insights, Prospects, and More:
Total addressable market sizing
Key employee contact details
CRM enrichment & data cleaning
Ideal customer profile development
Organisation & tech-stack mapping
Geographic information
Cloud infrastructure
Insolvency details
Approximate number of companies in the APAC Corporate Intelligence Database:
Singapore: 168K
Malaysia: 780K
Philippines: 326K
Indonesia: 58K
Thailand: 1.5M
Korea: 2.8M
Japan: 4.5M
Australia: 2M
New Zealand: 725K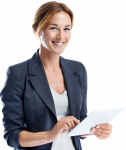 The best data, the best people, and a process you can trust.
20+ Years' Experience
DCA are the trusted corporate intelligence supplier for thousands of organisations for a reason. Our commitment to quality means we personally verify the data so you can trust the insights.
The DCA client success team works with you to build a corporate intelligence strategy that meets your business' unique needs, scalable and ready to grow with the organisation.
"DCA's data provided us with some key business leaders for the 2020 campaign, and it's not just about this year's event – we'll be growing year on year. All in all, it's a great service and goes to show you can cut through the noise with the right contacts.
This year was our most successful CEO Dare to Cure event ever. We look forward to working with DCA again next year!"
Briony Harris
Corporate Partnerships, Children's Cancer Institute
APAC Data Intelligence
Leave your details and our data specialists will contact you.