DCA
Customer Experience
Improve your customer experience through intelligent insights, consumer profiling, and cutting-edge loyalty management.
Enhanced Customer Experiences
The right consumer data can reveal unexpected insights into who your customers are, how they use your product or service, and and where you can find more people like them. DCA Data Services delivers end-to-end loyalty management, advanced customer segmentation, and tailored customer journeys for a more successful customer experience strategy. DCA's customer data platform enables you to collect, store, and use consumer information more effectively than ever.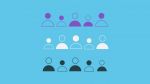 Customer Success
Using world-class data sets and our deep understanding of customer data, our CX experts create a single customer view with marketing segments that work. Our market segmentation, customer profiling, and full customer journey management drives an exceptional experience for customers – fostering loyalty, increasing sales value, and successfully building a sustainable customer base.
Communicate the right message to the right customers at the right time with DCA.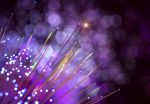 Book Your Free Consultation