DCA
Maximise Your Donations
Cost-effective, flexible, end-to-end donations processing from an expert Australian-based team.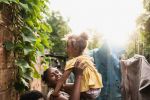 Donations Processing Case Study
We work with not for profit and fundraising organisations of all shapes and sizes.  No matter how unique your requirements are, our solutions scale to meet your needs. In this case study, we show you how we were able to help the International Women's Development Agency (IWDA) protect their donations during Covid-19.
Full Suite of Scalable Services
We offer end-to-end donations processing including;
Mail redirection
End-to-end processing of all donations
Direct deposit banking
Updating donor records in your CRM
Reporting
Donor communications
DCA's donations processing solutions protect your fundraising activities throughout the donor journey.
PCI DSS Certified
DCA are PCI DSS certified. This means we have been audited according to standards set by the Payment Card Industry (founded by American Express, Discover Financial Services, JCB International, MasterCard Worldwide, and Visa Inc) and adhere to the strictest protocols for professional payment processing. Our PCI DSS accreditation covers data handling, accepting credit card payments by mail and phone, records management, and more.
Book a Free Consultation
Submit your details and one of our donations processing experts will be in touch.
Fundraising data partner
The DCA team have worked with fundraisers for over 20 years, and our team understands the unique challenges faced by industry professionals. Our solutions scale to suit fundraisers of all sizes, enabling data-driven success across all facets of your organisation. DCA are also proud to be a Fundraising Institute of Australia (FIA) National Sponsor and an adherent to the FIA Code of Conduct. Talk to us about your data needs today
"Interactions with DCA have always been really positive and professional, and the individuals we've had involved have set the standard for customer care. DCA know what they're doing."
David Overend
CIO Oxfam Australia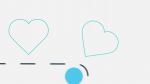 Getting donations processing right is vital to onboarding new donors in a way that fosters the trust you need to build lasting relationships, and providing ongoing supporters with an experience that meets their expectations of seamlessness and security. DCA's Australian fundraising experts have created these Top 10 Tips for donations processing to help not for profits of every size ensure their donations processing is efficient and cost-effective and delivers an outstanding supporter experience.
Download Our Top 10 Tips for Donations Processing