Ready to Upgrade your Sales Pipeline?
Access real-time, verified, ready-to-use prospect lists and transform your B2B sales pipeline. Start your zero obligation free trial today – no credit card, no risk, and immediate access to data.
Marketbase Verified Prospects
IncNet Marketbase offers comprehensive, up-to-date  ANZ business data to fuel your sales and marketing program and find the prospects you're looking for. Our intuitive platform gives you the ability to seamlessly mine data and build high quality lead lists in just a few clicks. As IT data specialists we use technographics to profile target accounts based on their technology stack ensuring you're always the market intelligence to target the right people.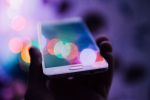 Smarter Data
Real Data, Real People, Real Time
Our dedicated team personally tele-verify in excess of 2500 ANZ records daily to ensure you always have the most accurate data at your finger-tips and achieve the best possible success with your sales and marketing efforts. Our online platform refreshes data in real-time to ensure you get the right person, at the right company when you need them.
Tailored Prospect Lists
If you're not sure what the right leads for you might be, our expert team work with you to create a tailored, segmented prospect list that precisely meets your needs. We'll provide verified emails, phone numbers, addresses, and hundreds of technographic and firmographic fields for your target audience.