DCA
Enhanced Data for Empathetic Fundraising
Approach donors with sensitivity at every stage of their journey.
Case Study: How Catholic Mission added 24% more dates of birth to their database.
Catholic Mission is the Australian agency of the Pontifical Mission Societies, contributing funding and providing project support to critical church-run initiatives. They wanted to reactivate disengaged supporters without contacting anyone who had passed away since last engaging with the organisation, or ask for donations from very elderly and potentially vulnerable supporters.
Download the case study to discover how DCA helped Catholic Mission identify deceased supporters and improve date of birth data in their CRM by 24%.
Fundraising Data Experts
Holistic Approach
From cleaning up a list of donors to implementing a new CRM, the DCA team is here to help. Our custom, holistic approach adds value throughout the entire Not For Profit journey. We close the loop in the prospect to donor life-cycle, focusing on the right opportunities at the right time, measuring success and driving improvements every step of the way.
DCA are an official Salesforce International Partner for nonprofits, and our status as an official broker of the Australian Death Check ensures you can trust your data and manage donors with ease. Becomes a trusted custodian of donor data, effectively use new data from fundraising activities, and use data to provide relevant and timely insights.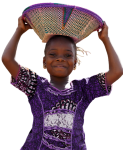 Fundraising data partner
The DCA team have worked with fundraisers for over 20 years, and our team understands the unique challenges faced by industry professionals. Our solutions scale to suit fundraisers of all sizes, enabling data-driven success across all facets of your organisation. DCA are also proud to be a Fundraising Institute of Australia (FIA) National Sponsor and an adherent to the FIA Code of Conduct.
"Working with DCA was very easy. Our account manager was really committed to understanding our needs and the objectives that we're trying to achieve, and making sure we got the best outcomes."
Adrienne Williams
Fundraising Director, Catholic Mission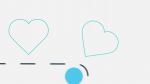 Start your data-driven journey today