DCA
Flexible & Future-Proof Data Warehousing
Get the information you need to achieve any objective, from segmentation and automation to advanced analysis and BI.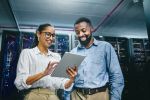 A truly comprehensive, flexible data solution for every organisation.
• Single view across all your systems
• Two-way data flows
• Pre-built accelerators for faster go-live
• Calculations and roll-up fields using all your data
• Add missing birthdates and new addresses
• Income modelling and demographic segmentation
• Centralised marketing automation preferences
• Holistic and comprehensive BI analytics
• Automated cleansing and deduplication
• AI and machine learning readiness
Find out more – Download the fact sheet.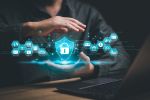 Your data partner
We do all the heavy lifting – and we mean all of it.
From project scope and design right through implementation, then beyond to support, our team is with you all the way.
We even make sure you're ready for what's to come, with built-in futureproofing strategies like always using source data in its raw form, so it's flexible enough to meet your changing needs. 
• Project roadmaps and data modelling
• Extract, transfer, load processes
• Security and access control
• Compliance, anonymisation, and data deletion
• Backup and disaster recovery
• System provisioning and configuration
• Performance optimisation and load management
• Training and delivery documentation
• UA and production testing
• Tracking and reporting
Ready to get started?
Contact our Melbourne data experts today.
Data Warehousing Case Studies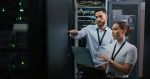 "I'm well aware that about one-in-two CRM migrations are not immediately successful. Out of those 50%, about half again is because of data. So for us, it was a key criteria to  reduce the risk of not getting the data right. And of course, we went live with the data we needed, how we needed it. It's always a great experience to deal with DCA – you can really see the team demonstrates the skill sets, the expertise, that you need for this type of work in particular. The knowledge that DCA brings into a project is invaluable, and so who we go to for data projects is an easy decision to make."
Arnaud Charlier
Head of Data & Platform Performance
CARE Australia