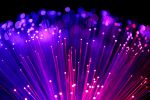 Get your data right
DCA provides services to get your data right and ready to be used across your organisation to fuel targeted messaging, compelling content and higher conversion rates. DCA enriches or delivers the right data for your marketing needs by addressing inaccuracies or gaps in your current data. This may include:
Adding firmographic elements to your databases to allow for segmentation and customer profiling for account or territory planning, propensity modelling and marketing activities,

Adding fields to your database such as include number of employees, revenue and industry codes along with DPID, email addresses or postal addresses and business telephone numbers,

Providing new contacts within your target accounts,

Identifying look-alike companies that fit your criteria of a target account.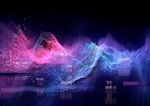 Data Agnostic
As a data agnostic supplier, we partner with some of the well-respected local and international consumer data companies that provide high quality, reliable and compliant data. We can source the best, smartest data for your needs.
Benefits
Benefits of DCA Data Enrichment include:
Optimised leads,
Better delivery of creative, messaging and content efforts,
Better lead segmentation,
Improved lead scoring and conversions,
Improved ability to be both nimble and accurate in B2B & B2C marketing,
Less reliance on customer and prospects filling in long and off-putting forms,
Improved lead routing across your organisation,
Improved ability to predict lead conversion rates.