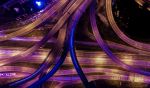 Find smarter data faster
Trusted B2B Brokers
Find your next customer today
Access both high quality and high volume leads
Rely on up-to-date contact information
In smart sales and marketing teams, data underpins critical activities such as market sizing, segmentation by value and relevant content and communications. DCA is your data partner in smart sales and marketing.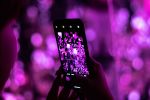 Australia & New Zealand
Local Knowledge
DCA data brokers specialise in quality data targeting Australia and New Zealand. We understand the importance of data quality, which is why we invest in our own in-house team of researchers.
Our dedicated team personally verifies in excess of 2500 records daily to ensure you always have the most accurate data at your fingertips. Our online platform refreshes data in real-time to ensure you get the right person, at the right company when you need them.
Speak to a Data Specialist
Intelligent Interface
Our IncNet Marketbase platform features an intuitive drag and drop interface, which allows users to seamlessly mine data, facilitating complex data searches for the non-technically minded. 
Find out more about our Lead Acquisition Subscription
Seamless Salesforce Integration
Effortlessly enrich your data and build your pipeline directly in Salesforce. Increase your knowledge of your existing accounts, increase your data quality and create new leads in real-time. With Salesforce integration, sales and marketing productivity increases as the requirement for manual data entry dramatically decreases.
Our Experience is your Advantage
We are experts in up-to-date data. Our local knowledge together with our commitment to data quality is what sets us apart. With over 300 unique data points our extensive database has assisted our many clients to more successfully and accurately target prospects and better inform their sales and marketing strategies.
Lead Acquisition Project Solutions
DCA's IncNet database has over 300,000 contacts across the Decision Making Unit (DMU) in many industry sectors to help provide you with a targeted set of leads, both within existing accounts and new prospects.  
GIve DCA an opportunity to resolve an immediate need or address a project, and we will craft a Lead Acquisition Project Solution to suit your organisation.
The IncNet database offers the highest quality data targeting Australia and New Zealand
Discover the extent of our database; search by industry and job function. DCA IncNet is your Australian & New Zealand data partner, investing in an in-house research team to ensure you receive the best quality data
Find your next customer today
Access both high quality and high volume leads
Rely on up-to-date contact information
Lead generation Experts
Our lead generation experts can help both your sales and marketing teams to solve challenges and deliver benefits such as:
Find better prospects in specific territories for both written and in-person contact,
Reduce sales cycles and maximise marketing time and budget with the right contacts,
Find and add new contacts within a company to expand your account footprint.
Gain access to the best quality data.
Contact our data experts today