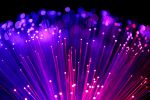 Build demand with the best data
Data Enrichment
The right data leads to the right results and that means you need to optimise every lead.
Enrich your data with DCA to segment, score, and route every lead accurately. Optimise every connection and drive increased conversion rates with targeted messaging and compelling content, matched to your enhanced database.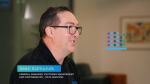 Data-Driven Business Intelligence
Do you have a platform for actionable insights?
Do you have the right data for trustworthy analytics?
Do you have the skills to analyse reporting data?
Contact us today and make sure your organisation can say 'yes' to smarter, faster decisioning.
Australia Post Partner for DPIDs
A Delivery Point Identifiers (DPID) is a unique number attached to every address in Australia Post's database. A DPID can be printed on envelopes as a barcode to be easily scanned and processed by Australia Post, making direct mail faster, more reliable, and simpler to manage.
As an Australia Post data partner, DCA Data Services provides DPIDs for your contacts.
(We also clean and deduplicate your data, to make sure you don't pay for for records that can't be matched or multiple times for the same address!)
Benefits
Benefits of DCA Data Enrichment include:
Optimised leads,
Better delivery of creative, messaging and content efforts,
Better lead segmentation,
Improved lead scoring and conversions,
Less reliance on customer and prospects filling in long and off-putting forms,
Improved lead routing across your organisation,
Improved ability to predict lead conversion rates.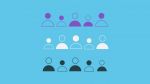 Start your data-driven journey today
Interested in finding out more about Data Enrichment? Leave your details and we'll be in contact