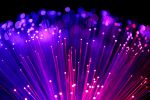 Get your data right
DCA's B2B and B2C data enhancement fuels powerful consumer segmentation, personalised messaging, compelling content, and higher conversion rates. DCA enriches and delivers the right data for your sales and marketing needs by addressing inaccuracies and gaps in your current data. This may include:
Adding firmographic elements to your databases for segmentation, improving account or territory planning, propensity modelling, and marketing activities,
Adding fields to your B2B data including number of employees, revenue, industry codes, DPID, email addresses or postal addresses, and business telephone numbers,

Providing new B2B contacts within your target accounts,

Identifying look-alike companies that fit your criteria of a target account,

Appending B2C demographic data for consumer profiling,
Cross-referencing B2C customers with industry-recognised consumer segmentation.
Australia Post Partner for DPIDs
A Delivery Point Identifiers (DPID) is a unique number attached to every address in Australia Post's database. A DPID can be printed on envelopes as a barcode to be easily scanned and processed by Australia Post, making direct mail faster, more reliable, and simpler to manage.
As an Australia Post data partner, DCA Data Services provides DPIDs for your contacts.
(We also clean and deduplicate your data, to make sure you don't pay for for records that can't be matched or multiple times for the same address!)
Benefits
Benefits of DCA Data Enrichment include:
Optimised leads,
Better delivery of creative, messaging and content efforts,
Better lead segmentation,
Improved lead scoring and conversions,
Improved ability to be both nimble and accurate in B2B & B2C marketing,
Less reliance on customer and prospects filling in long and off-putting forms,
Improved lead routing across your organisation,
Improved ability to predict lead conversion rates.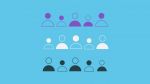 Start your data-driven journey today
Interested in finding out more about Data Enrichment? Leave your details and we'll be in contact