Fundraising Data Experts
Not for Profit
DCA have been working with Not for Profit organisations for over 20 years, empowering Not For Profits to make data-driven decisions, improve donation processes, elevate revenue, and foster the kind of long-term loyalty that every Not For Profit needs. We deliver:
Donor data migration, validation, and cleansing
Supporter acquisition
Automated analytics and enhancement
Scalable donations processing
CRM migration and consolidation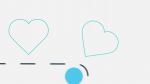 Maintaining trust in the digital age with best-practice data privacy
Download the Whitepaper
Meeting legislative requirements and supporter expectations for privacy and donor data management is an increasingly complex challenge for Australian fundraisers. The "Maintaining Supporter Trust in the Digital Age with Best-Practice Data Privacy" whitepaper was created from insights generated during our "Is Your Data Safe?" roundtable to guide fundraisers through today's data privacy challenges.
distinct phases based on the goal of the non-profit during each one – Reach, Acquire, Retain, and Engage – and explores how to maximise each one in today's fundraising landscape.
Trusted Custodian
Holistic Approach
From cleaning up a list of donors to implementing a new CRM, the DCA team is here to help. Our custom, holistic approach adds value throughout the entire Not For Profit journey. We close the loop in the prospect to donor life-cycle, focusing on the right opportunities at the right time, measuring success and driving improvements every step of the way. 
DCA are an official Salesforce International Partner for nonprofits, and our status as an official broker of the Australian Death Check ensures you can trust your data and manage donors with ease. Becomes a trusted custodian of donor data, effectively use new data from fundraising activities, and use data to provide relevant and timely insights.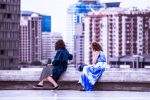 Proven Experience
Austin Health are a leading healthcare provider based in Melbourne delivering person-centred care, cutting-edge research, and valuable training for industry professionals. Download the case study to find out how DCA helped Austin Health protect their investment in a new CRM with an ongoing, automated supporter data quality solution.
Contact our Not for Profit specialists today