Lead Acquisition Subscriptions
Data Partner
Lead Acquisition
DCA has the capacity and expertise to be your data partner on an ongoing, or subscription, basis. A subscription to our IncNet Marketbase platform means that we can help guide sales and marketing efforts in the longer term and keep data accurate and fresh on a constant basis..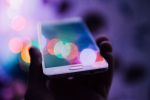 Sign up for a free 7 Day IncNet Marketbase trial today
No obligation, no credit card, no risk. Complete the form below for immediate access
Your Partner
If you have DCA as your lead acquisition and data partner on an ongoing basis, we can deliver benefits such as:
A constantly "topped up" pipeline of both sales prospects and marketing leads,

Constant identification of companies across Australia and New Zealand based on geographic location, industry segmentation and company size and decision makers across the main lines of business from. IT, marketing and sales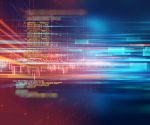 Your Partner
IncNet Marketbase Platform offers
Identification of the best accounts to focus on in both sales and marketing terms to support a business objective such as a market share drive,

Constant and updated insights into prospects based on their system requirements.  For example knowing the CRM used within a company would allow for a services organisation to offer more relevant services to them. 

Ongoing updates to your data.
See improvement in data accuracy
Resulting improved lead nuturing
IncNet Marketbase Platform offers
Instant access to the highest quality data
Contact information you can rely on
Ongoing updates to your data
Discover the extent of our database; search by industry and job function