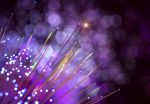 Higher ROI, lower risks, more efficient teams.
Data Cleansing for Everyone
Do you trust the data in all your systems?
Do you have the skills to identify dirty data?
Do you have a process to keep data clean…forever?
DCA provides the the expert skills, the high-quality data, and the Australian-based infrastructure you need to execute key functions across marketing, sales, and operations. Cost effective and hassle-free, we ensure your organisation is supported by trustworthy data.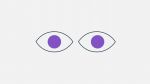 Automated and integrated.
Our automated data cleansing solution keeps your data clean all day, every day – no time-consuming manual processes required!
Ensure trustworthy reporting
Eliminate duplicate data
Add enhancements like the Australian Death Check
Safeguard CAN-SPAM compliance
Avoid data loss risks
Reduce costly return-to-senders in direct campaigns
Improve customer relationships by sending the right message, to the right person, at the right time
Need a once-off cleanup? No worries – we do those too!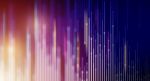 "For us in the foundation to be able to invest in data we need to be able to demonstrate the benefits… We've seen results and can justify the spend.
I can see the response rates and the retention rates have improved since working with DCA on data quality."
Veronica Gargano
Head of Donor Relations
Austin Health Foundation
Clean, trustworthy data in any system. Get started today.
What's the real cost of dirty data?
Click below to find out how much poor data quality could be costing your organisation.
Your Data Partner
Data Partner
With DCA as your data partner, you can safely merge leads and dedupe records for accurate attribution, reporting and analytics. Our service includes:
Examination of all current data, all data sources and identification of key duplication sources,
Identification of potential duplicate leads and the resolution path using complex merge logic,
Compilation of exclusion data,
Data cleanse and merge on a project basis or we can establish an ongoing, automatic data cleansing service.