Business Data
Individual and Company Information.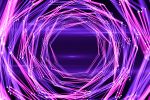 B2B Data
High Quality Leads
Quality leads and accurate business data are critical to the efforts of your sales and marketing teams. DCA IncNet provides business lists to support your company's lead generation from a robust database. Our lists are crafted for your business, and can be broad enough to cover the whole of the Australia and New Zealand area, or as specific as CEO contacts in a particular industry.
We provide high volumes of leads from areas of dense business activity across Australia, such as:
Over 80,000 contacts across Sydney metro post codes
Over 65,000 contacts across Melbourne metro post codes
Over 23,000 contacts across Brisbane CBD and metro post codes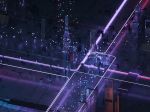 ANZSIC and More
Our Australian business lists are not just high volume, but also high quality, with a plethora of additional attributes attached to help you send the right message, to the right people, at the right time – and with pinpoint accuracy.
In addition to ANZSIC codes, DCA IncNet provides high-quality geographic data, technographic information that keeps you informed as to what technology is in use or available to the lead, as well as information about numbers of employees, and revenue. Our greater data quality enables you to make better-informed decisions about how to create segments and personalise communication with your leads, so you can prospect more effectively.
Quality Leads
Contact Database
The DCA IncNet database has over 300,000 contacts across the decision making unit including CEOs over multiple industry sectors, sourced using publicly available B2B data and collected by expert researchers in Australia. Our own in-house team of researchers ensures data quality by personally making sure each record is up to date and accurate, so you can rest assured that the data you use will always be of the highest quality.
IncNet database offers
Instant access to the highest quality data
Contact information you can rely on
Ongoing updates to your data
Discover the extent of our database; search by industry and job function
Speak to a Data Specialist