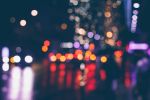 Single Customer View
Understand your customers and engage with them effectively
Customers leave their digital footprint every time they interact with a technology-driven platform. Their digital interactions on a multitude of platforms, both within and outside your organisation, give powerful clues as to their future purchasing behaviour, attitudes, engagement with your organisation and needs.
Effective Engagement
Gathering all the data on customers from multiple sources into a single view means you can understand their behaviour and respond to their wants and needs.  Having a single customer view, free from duplicates and errant data points, is vital for effectively engaging with your customers.
Powerful Tool
DCA Single Customer View is a powerful B2B marketing tool that allows you to gain an 360 degree view of your customers and understand them, by aggregating data from different sources. DCA Single Customer view services features:
Detailed initial data analysis to identify data quality issues,
Bespoke approach designed for every client,
Highly configurable matching technology,
Data analysis, validation and enrichment options available,
Leading data cleansing capabilities,
Comprehensive solution preparation for organisations of any size or type,
Algorithmically driven processes and custom-built automations.
Benefits
Benefits of a single customer view include:
A system that precisely suits your organisation's needs, saving you time and money every day,

Reduction in time spent on repetitive, manual tasks,

Flexible implementation options, including on premise, hosted and data services,

Expert support from the DCA customer support, and data analysis teams.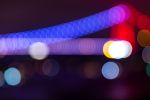 Let us help you achieve a Single Customer View
Leave your details and our data experts will be in touch