Data Verification and Validation
Understand the health of your data
Verification and Validation
The first step in making the right data-driven marketing and business decisions is to know if your data is robust, accurate and complete. Whether you're looking for new customers or ensuring you communicate well with current ones, the data you rely on is dynamic and fluid.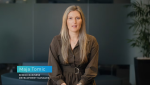 What's the difference between data verification and validation?
Data 'validation' and data 'verification' are terms often used interchangeably. Most of us colloquially understand that valid and verified data is data that is accepted and right in some important way. This isn't wrong: it's just incomplete.
Both are vital to maintaining high database standards which are properly aligned with industry best practices. Data validation and data verification, used together, are a powerful toolset to ensure your data remains fit for purpose.
Data validation is the process of checking that your data matches rules laid out for it. This includes rules governing structure and formatting, or rejecting values that do not contain the correct characters, or which fall outside a certain range. It is process that ensures that the data that has been entered matches the specific rules for this field in this database. For example: Validation for a date of birth field.

For example, a large liquor company requires members to enter a date of birth, both so it can maintain demographic information about its customers and because it must not sell its product to minors. When somebody signs up to its newsletter, they have to enter their date of birth, and the organisation's form rejects dates of birth that don't match certain pre-determined parameters: those that fall before 1901, those after the current date, and those dates occurring during the last 18 years. In this example, every user might have to agree that they're over 18, but nothing prevents them from entering inaccurate data. That is one of the limitations of data validation—it does not ensure accuracy by itself.

This is where data verification comes in.

Data verification refers to running data against an additional data set to confirm that it is accurate. For example: Checking a migrated database against a back up to confirm the data remains accurate. Or, a non-profit organisation who have just migrated to a new CRM will check their supporter data against an older backup. When the data matches, the organisation can verify the accuracy has been preserved across the migration.

Verification can also use external data sources. For example, Australia Post's National Change of Address (NCOA) database can be used to confirm the currency of customer, member, or supporter addresses when sending direct mail, preventing wasted spend on postage to people who have moved house. In this example, verification helps confirm the accuracy of the address' ownership, but does not ensure that they meet the formatting requirements for Australia Post – that's validation's role.

DCA's trusted Australian data sources include the Australia Post NCOA database, access to the Australian Government's Death Check, and our own proprietary corporate repository for organisational information.
Start your data-driven journey today
Interested in finding out more about Data Verification? Leave your details and we'll be in contact