Data Insights
Trust DCA to find the true value of your data by translating it into actionable insights.
Data-Driven Business Intelligence
Do you have a platform for actionable insights?
Do you have clean data for trustworthy analytics?
Do you have the skills to analyse reporting data?
We pull together information from multiple systems, cleanse it, and provide a full picture of your contacts – as a whole, as segments, and as individuals – so you can make more informed decisions. DCA's team of business intelligence experts implement insights solutions for all industries and all levels of analytics readiness. As a leading technology-agnostic data analytics company, we have access to a vast array of predictive analysis tools, data enhancement options, and system integrations.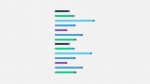 Insights for Every Business.
– Salesforce certified for Einstein analytics
– Microsoft Gold partners with house Power BI developers
– Solutions for all platforms like Yellowfin, Tableau, Power BI, Einstein
– Data hosted locally in Melbourne or Sydney data centres
– Batched or automated through our DataICA service
– Clean and deduplicated data for trustworthy reporting
– Enhancements for deeper insights
– Access to Australian Death Check
– Australia Post partner for NCOA and DPID
– Predictive algorithms with machine-learning capabilities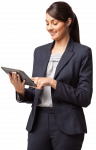 Start your data-driven journey today