Data Services
Discover a stronger, smarter future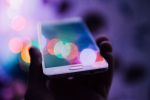 Data Services
DCA Data Services offers a full suite of data optimisation products that help our clients manage the full business planning cycle and drive successful, data-driven marketing campaigns. Our high quality data-driven services helps clients to:
Make sure current activity is working
DCA has over 30 years experience in helping clients assess what's working – and what isn't. From marketing spend, to customer profiles and competitor footprints, we can help you decide how to improve your business performance based on current activity.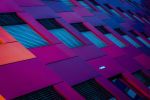 Plan new activity
From a new market, to new clients and new products, DCA uses the best data and insights to tell you who to target, when to launch, what to launch, how much to spend on marketing and what to do in order to both avoid risk and grow your business.
Generate and manage new leads
DCA has over 400,000 contacts who are in decision making roles across many industry sectors. We are experts in helping manage leads from finding the right people to target, coding, nurturing and analysis.
Market Leaders
DCA are market leaders in using the power of data to help businesses develop a strong future. We have been helping clients grow their business for over 30 years and have built a reputation for being a trusted data partner.
Partner with the best
Partners & Suppliers
While DCA is a technology and data-agnostic organisation, our industry partners and suppliers represent some of the most recognisable and respected names in data-driven marketing, technology, and database management.
ADMA
Marketing Experts
DCA complies with the ADMA Code of Practice in the delivery of our data services for direct marketing.
Salesforce
Certified Consultants
DCA have Salesforce Certified Consultants experienced in data migrations, consolidations, data quality, creating data process rules and mapping across multiple databases and data sources.
Microsoft
Gold Partner
DCA has been a Microsoft Gold Certified Partner since 2009 in recognition of DCA's highest level of competence and expertise with Microsoft technologies in a variety of areas.
Data-Driven
Marketing
Effective data-driven communication to customers, stakeholders, clients, donors or ratepayers relies on your ability to make them feel heard, important and known. DCA can expertly assist your organisation to get to know your customers and communicate effectively with them.