Australia Post DPIDs
Generate address barcodes for your contacts.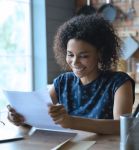 What is a DPID?
A Delivery Point Identifier (DPID) is a unique number attached to every address in Australia Post's database. A DPID can be printed on envelopes as a barcode to be easily scanned, sorted, and sent by Australia Post, making direct mail faster, more reliable, and simpler to manage.
It's important to use DPIDs when you send any direct mail to your clients, customers, or donors because Australia Post prefers items to be barcoded as it streamlines their processing.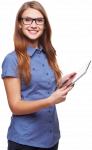 Start Using Australia Post DPIDs
Help – My addresses aren't accurate!
If some of the addresses in your contact database are missing or just plain wrong, we can help.
DCA has access to the National Change of Address register and can help you identify contacts who have moved and where they are now. We can also match company names to the business location for your B2B direct mail through our proprietary corporate database.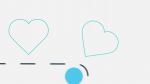 Fundraising Specialists
The DCA team have worked with fundraisers for over 20 years, and our team understands the unique challenges faced by industry professionals. DCA are also proud to be a Fundraising Institute of Australia (FIA) National Sponsor and an adherent to the FIA Code of Conduct. 
"Interactions with DCA have always been really positive and professional, and the individuals we've had involved have set the standard for customer care. DCA know what they're doing." 
David Overend
CIO, Oxfam Australia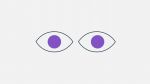 Business Data Experts
With over 20 years' experience across government, retail, nonprofit, professional services, manufacturing, technology, transportation, and more, the DCA team are experts across every industry. Any system, any data – DCA does the heavy lifting for you.
"When we first started on a journey of digital transformation, it was clear we needed partners to support that vision. DCA came out really quickly as being a great fit."
John Walker
Head of Marketing and Customer Experience, Isuzu Australia