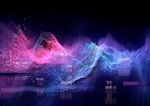 Expand your reach
Superannuation Solutions
Develop targeted prospect lists and drive personalised communication with at-your-fingertips access to individual demographic and B2B enhancements in one easy-to-use dashboard.
DataICA – that's integrated cloud automation – helps you maintain contact with members throughout their professional lifetimes and discover new prospects, all in once place. And with data verification and deduplication built in, you'll improve the accuracy of your member information to better support informed decision making and regulatory-compliant reporting.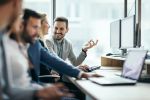 You're Dealing With…
Income pressure due to caps and inactive accounts
Mergers and consolidations increasing market competitiveness
Reduced opportunities in Covid-affected industries (like hotels)
Increased regulatory burden like APRA including SP530
The need to reunite lost super accounts prior to ATO transfer
So We Deliver…
Member profiles by demographics (like age, job & work status)
Member segmentation by inclusions (like default insurance)
Employer data enhancements like industry & registration status
Lost accounts via Australia Post & the Australian Death Check
Targeted prospect lists (like SMSF & potential members)
Expert Whitepaper: The path to progress is paved with data.
A complicated time is upon the Australian superannuation industry. The past several years have been characterised by a spate of regulatory and legislative changes that have altered the way business has typically been conducted. From account stapling to to increased compliance and reporting requirements, organisations are under more pressure than ever before.
This whitepaper explores ways Australian Superannuation professionals can leverage technology to confidently face these emerging challenges.
Speak to our data specialists today