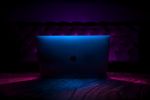 Martech
Find, use and manage data that powers your business today and into the future
DCA Martech is your integrated marketing solution that helps you to deeply understand customer behaviours, identify prospects, and makes every single marketing and sales interaction as effective as possible.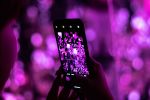 Benefits
Your DCA Martech solution can benefit your organisation by:
Building a robust sales pipeline by identifying target accounts,

Finding and creating new leads,

Instantly deduping and enriching new records to make marketing and sales efforts efficient and accurate,

Correctly segmenting leads for more accurate marketing activities,

Alerting sales teams the minute ideal clients and prospects visit your site (even if they don't fill out any forms). This means we help identify the right time to reach out and the message to impart.
Better Marketing Management
Providing extensive data across over 300 data points that range from industry, company, title and role to make smarter sales and marketing decisions,

Smart lead scoring and routing with automatic appending of company and contact details in real time. Business development executives and sales reps will always be connected to the best information and right leads,

Highlight converted and won leads so that client on-boarding and contractual processes can start.
Bespoke Solutions
Our team of experts craft bespoke marketing solutions for every client situation. Our client solutions involve a combination of:
Cross-Channel Marketing
We're experts across the full suite of marketing requirements, from data management right through to content creation, go-live and reporting. Grow your social base, connect instantaneously, and deliver personalised communications that surprise and delight.
Marketing Automation
The DCA team evaluates your businesses process, identifies automation opportunities, and creates custom-built algorithms that do the heavy lifting for you. We can automate drip-fed email campaigns, data processing, and much more.
Business Intelligence and Analytics
Understand your customers better with a DCA custom-built Business Intelligence and Analytics tool. Our highly insightful reports deliver business-critical facts, visualise results and report on progress to KPIs.
Acquisition and Enhancement
Uncover brand new leads with our B2B marketing list of over 400,000 key decision makers across Australia and New Zealand. You can also deepen your understanding of existing customers with our third-party data connections to Australia Post DPID and NCOA.
Single Customer View
DCA creates a true Single Customer View, consolidating customer activity across platforms both online and offline to give you a 360 degree view of each and every customer's behaviour.
CRM Platforms
At DCA, our technology-agnostic approach means we deliver you the CRM that is right for your organisation. Our data experts professionally deliver every aspect of CRM service from building and executing complex system migrations to training.
Contact our Martech experts today