Data Services

resource

 center.

Data is the fuel that drives intelligent, automated, personalised, and memorable marketing. DCA helps you put data in the dirver's seat.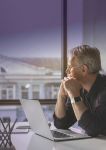 National Super Solutions – Transforming more than data
National Super Solutions (NSS) are a private organisation offering financial advice assisting clients build wealth through superannuation strategies. National Super needed to bring their legacy systems' data into their existing, live instance of Salesforce.
Read More
Isuzu Data Enrichment – Data-led customer insights
Isuzu is Australia's leading truck manufacturer, and has been #1 for over 30 consecutive years. With over 9000 truck sales per year and more than 36 dealers across 60+ locations. Isuzu Australia has been a vital part of the Australian automotive industry for decades.
Read More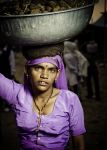 Oxfam Data Migration- A CRM Transformation
Oxfam are a global movement tackling poverty across the world. They work with partners and communities to find practical, innovative ways for people to lift themselves out of poverty and thrive. Oxfam's frontline services cover a wide scope and their needs as a fundraising organisation are similarly diverse.
Read More
Data Quality Management and Solutions
Data harnessed the right way can be one of the most powerful tools in your business. However, in order to get the most from your data, you need to use a powerful suite of integrated data management tools. With nearly three decades' experience, DCA has developed proprietary Data Management software called Nirvana to assist your…
Download
Data Migration and Consolidation Solutions
Data harnessed the right way can be one of the most powerful decision making tools in your business. Your data might need to be mapped, moved, cleaned, consolidated and enhanced and, with nearly three decades' experience, DCA can expertly assist your organisation get control of your data.
Download
IncNet Marketbase smarter data faster
IncNet Marketbase is an online IT data platform that allows you to easily manage your B2B sales and marketing programme. Whether you're looking for leads or prospects for sales & marketing, to enrich your existing data or you're looking to understand the size of your addressable market, with IncNet Marketbase you have real-time IT data…
Download
Data Migration Business Case
Our expert team have put together a business case illustrating how a best-practice migration strategy benefits your organisation
Data Quality 101 Tips
Formulated by our Data Specialists, this simple data checklist will help change the way you manage your data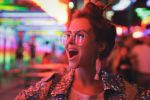 ROI- How sales and marketing can work together
It's an age-old discussion that businesses around Australia grapple with daily: when revenue figures are up, is it the marketing team who generates the leads or the sales team who converted the leads who should claim the return on investment?