Data Services

resource

 center.

Data is the fuel that drives intelligent, automated, personalised, and memorable marketing. DCA helps you put data in the dirver's seat.
Make it Cheaper
Make It Cheaper is Australia's leading energy comparison and switching service for businesses. The business is dedicated to making it easier for customers to save time and money, enabling them to focus on growing their business
Read More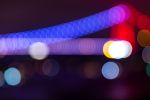 Home Timber & Hardware Group
Home Timber & Hardware Group (HTHG) is a division of Woolworths Limited made up of retail brands Home Timber & Hardware, Thrifty-Link Hardware and Plants Plus.
Read More
IncNet Marketbase smarter data faster
IncNet Marketbase is an online IT data platform that allows you to easily manage your B2B sales and marketing programme. Whether you're looking for leads or prospects for sales & marketing, to enrich your existing data or you're looking to understand the size of your addressable market, with IncNet Marketbase you have real-time IT data…
Download
Data Quality Management and Solutions
Data harnessed the right way can be one of the most powerful tools in your business. However, in order to get the most from your data, you need to use a powerful suite of integrated data management tools. With nearly three decades' experience, DCA has developed proprietary Data Management software called Nirvana to assist your…
Download
Not for Profit Data Solutions
Data that is used in the right way can be a powerful asset. Your data could assist with raising revenue, increased communication effectiveness, potential donor identification, efficient processing of donations and increased donor loyalty. With nearly three decades' experience, DCA can expertly assist your organisation harness the power of your data
Download