Data Services

resource

 center.

Data is the fuel that drives intelligent, automated, personalised, and memorable marketing. DCA helps you put data in the dirver's seat.
Data Services- Transforming Austin Health's donor data
Austin Health is a prominent specialist health service with a focus on high-quality, safe, person-centred care, as well as leading teaching and research. Discover how DCA's data experts migrated four legacy systems to transform Austin Health's donor data.
Read More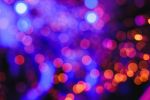 CommuniCloud
CommuniCloud is a leading provider of unified communications and cyber security solutions. This Australian-based company provides a huge range of video and audio services, as well as cloud, hybrid and on-premises solutions for a diverse range of clients.
Read More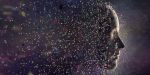 IncNet Marketbase smarter data faster
IncNet Marketbase is an online IT data platform that allows you to easily manage your B2B sales and marketing programme. Whether you're looking for leads or prospects for sales & marketing, to enrich your existing data or you're looking to understand the size of your addressable market, with IncNet Marketbase you have real-time IT data…
Download
Business Intelligence- Transform Data into Insights
Fast, effective decision making relies heavily on your ability to understand and analyse your data. With nearly three decades' experience, DCA can expertly assist your organisation to develop a business intelligence solution designed to maximise your growth.
Download
Data Quality Management and Solutions
Data harnessed the right way can be one of the most powerful tools in your business. However, in order to get the most from your data, you need to use a powerful suite of integrated data management tools. With nearly three decades' experience, DCA has developed proprietary Data Management software called Nirvana to assist your…
Download