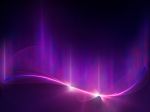 UnitingCare
UnitingCare is a not for profit organisation providing vital health care and community services across Queensland and the Northern Territory.
Read More
Make it Cheaper
Make It Cheaper is Australia's leading energy comparison and switching service for businesses. The business is dedicated to making it easier for customers to save time and money, enabling them to focus on growing their business
Read More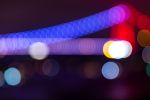 Home Timber & Hardware Group
Home Timber & Hardware Group (HTHG) is a division of Woolworths Limited made up of retail brands Home Timber & Hardware, Thrifty-Link Hardware and Plants Plus.
Read More
Animal Welfare League Queensland
Animal Welfare League Queensland (AWLQ) improves the outcomes for stray, abandoned and surrendered pets, and are nationally recognised for their unique and innovative strategies. AWLQ operates four rehoming centres in South East Queensland caring for more than 10,000 animals each year, and run three community vet clinics whose profits go toward rehoming, education, and foster…
Read More