Data-Driven Loyalty Programs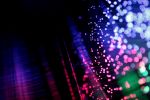 Maximise your loyalty program investment.
Your Data Partner
Database Consultants Australia is the preferred data partner for Australian companies, providing holistic, technology-agnostic member data management.
Data management—data quality, data enrichment and segmentation, data integration, data migration, data governance and security
Single customer view—connect to data sources outside your loyalty platform
Smarter analytics—insights, segmentation, and predictive analysis with data lakes and warehousing
Managed services—loyalty systems, marketing automation and communications, e-commerce, CDP, CRM, inbound call centre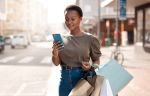 DCA is the official data partner of the Australian Loyalty Association
Industry-Preferred Expertise
The Australian Loyalty Association (ALA) is an organisation established to provide thought leadership, education and networking opportunities to those working in the loyalty industry. As the ALA's official data partner, we use our extensive expertise and established presence in the loyalty sector to support their delivery of member services.
"We selected DCA as the Australian Loyalty Association's data partner because of their decades of experience and proven expertise in data-driven loyalty.
The team's ability to design and implement innovative solutions to a range of challenges, like creating single member views and meeting the highest standards of data governance, positions them as the ideal partner for our member network."
Sarah Richardson
Chair, Australian Loyalty Association
Speak to a Loyalty Specialist
Reward the customers who support you
Enhanced Loyalty Programs
Our team builds custom loyalty and reporting apps to meet your needs.
We help you fill in the gaps in your member data with Australia Post's National Change of Address flagging, corporate contact information, and deceased member identification.
Then take action with profile matching, RFM analysis, and more – like the customer segmentation work we did with Viva Energy Retail.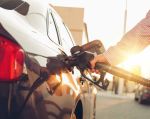 The Latest in Loyalty from DCA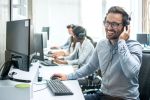 Data Services News
Leveraging Loyalty Data to Lift Customer Experience
Positive vibes only: reduce your reliance on complex tools and leverage your loyalty data to lift your customer experience Over the past few years we've seen a move to really prioritise customer experience. In 2021, customer service leaders reported that the expectations of customers were at an all-time high and that, mostly, they didn't have…
Read more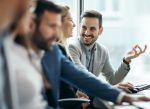 Data Services News
DCA announce partnership with the Australian Loyalty Association
Read more
Discover how we assisted Home Timber and Hardware with their Loyalty Program
Download our case study