Make EOFY Easy
Data-driven quick wins and essential tasks to end FY22-23 on a high note.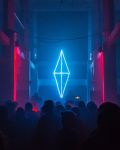 Let DCA do the heavy lifting.
Cleanse, Verify, Enhance
Our access to official datasets for verifying and enhancing your data combined with our end-to-end process makes DCA Australia's top data partner, especially during crucial times like the end of the financial year.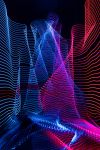 Australia's Preferred Data Partner
"DCA's data provided us with some key business leaders for the 2020 campaign, and it's not just about this year's event – we'll be growing year on year. All in all, it's a great service and goes to show you can cut through the noise with the right contacts. We look forward to working with DCA again next year!"
Briony Harris
Corporate Partnerships
Children's Cancer Institute
"Unlike other experiences we've had in the past, DCA's methodology was very transparent and open. It was important to show the organisation data quality had value , and that value continues through to today in the way we use data and how we structure account planning."
Dan Smith
General Manager, Marketing
FUJIFILM Business Innovation
Australia Pty Ltd
"It's always a great experience to deal with DCA – you can really see the team demonstrates the skill sets, the expertise, that you need for this type of work in particular. The knowledge that DCA brings into a project is invaluable, and so who we go to for data projects is an easy decision to make."
Arnaud Charlier
Head of Data & Platform Performance
CARE Australia
Everything you need.
Our end-to-end process covers all the bases:
Identification of key duplication sources,
Duplicate flagging and resolve with custom logic,
Identify email bounces at syntax and mailbox level,
Check that phone numbers are connected,
Improve mail with Australia Post NCOA & DPID,
Check the Government's Australian Death Check,
Demographic profiling including income modelling,
Verified company data and contacts via MarketBase+.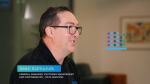 Start your data-driven journey today